INSPIRATION

How to take your boutonnieres to a whole new level using preserved flowers ?
It's typical for boutonnieres to be worn at formal, black-tie affairs or even during a wedding. Boutonnieres are a small floral arrangement that is worn by men on their lapel. They are typically given to groomsmen, the Father of the Bride, and other VIP guests. However, anyone can wear a boutonniere. If you're feeling crafty for your clients, try out these 3 different ways to take your boutonnieres to the next level.
1. Use bright and startling colors all year long
Before, when a designer wanted to add a splash of colors, they got creative attached feathers, buttons, beads, or gems. Please promise to us that those days are over. Let's have every floral designer make something a bit more fashion forward with bright colors using preserved or dried flowers and foliage. You can either go full on one color or mix and match them beautifully.
2. Create different and dazzling shapes
Shapes are another great way to add interest to boutonnieres. Instead of the traditional round or oval shape, try creating boutonnieres in different shapes such as hearts, stars, or even butterflies. You can either cut the shape out of different colored construction paper or use wire techniques to make it more three-dimensional. Also think about adding amaranth or other preserved foliage.
3. The editor's favorite : square pocket boutonnieres
Attachments are vital for boutonnieres, since a lot of the materials the boutonnieres are made from are lightweight. Alex Telson from Alex Telson designs has videos of her floral pocket square designs posted on TikTok with nearly two million views. She went ahead of it and created magnificent square pocket boutonnieres that you can stick inside your pocket. These pocket squares can be found in a variety of colors and patterns, and they add a touch of sophistication to any outfit. They are colorful, classy, or trendy, and this is all we want to see at formals and weddings this year.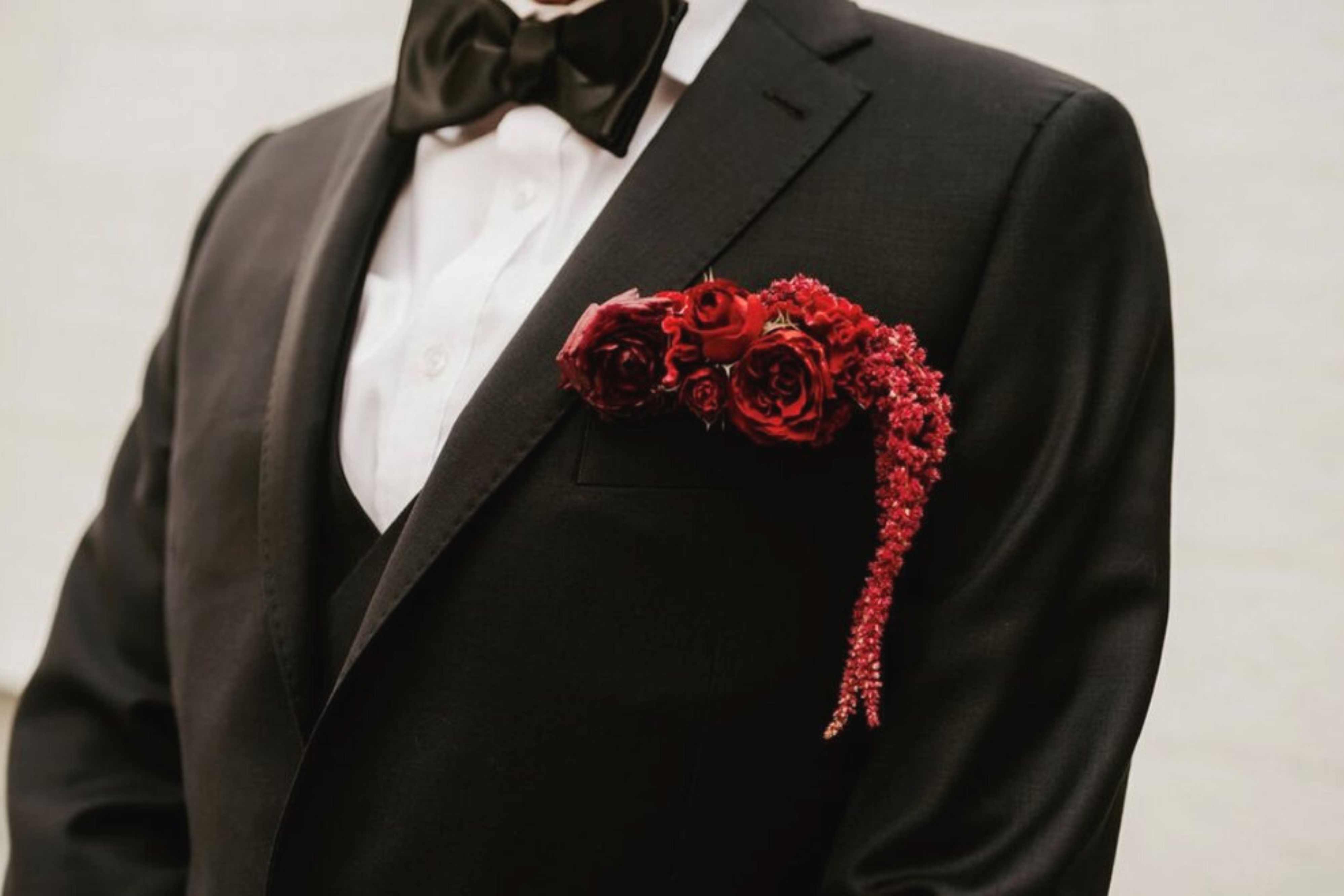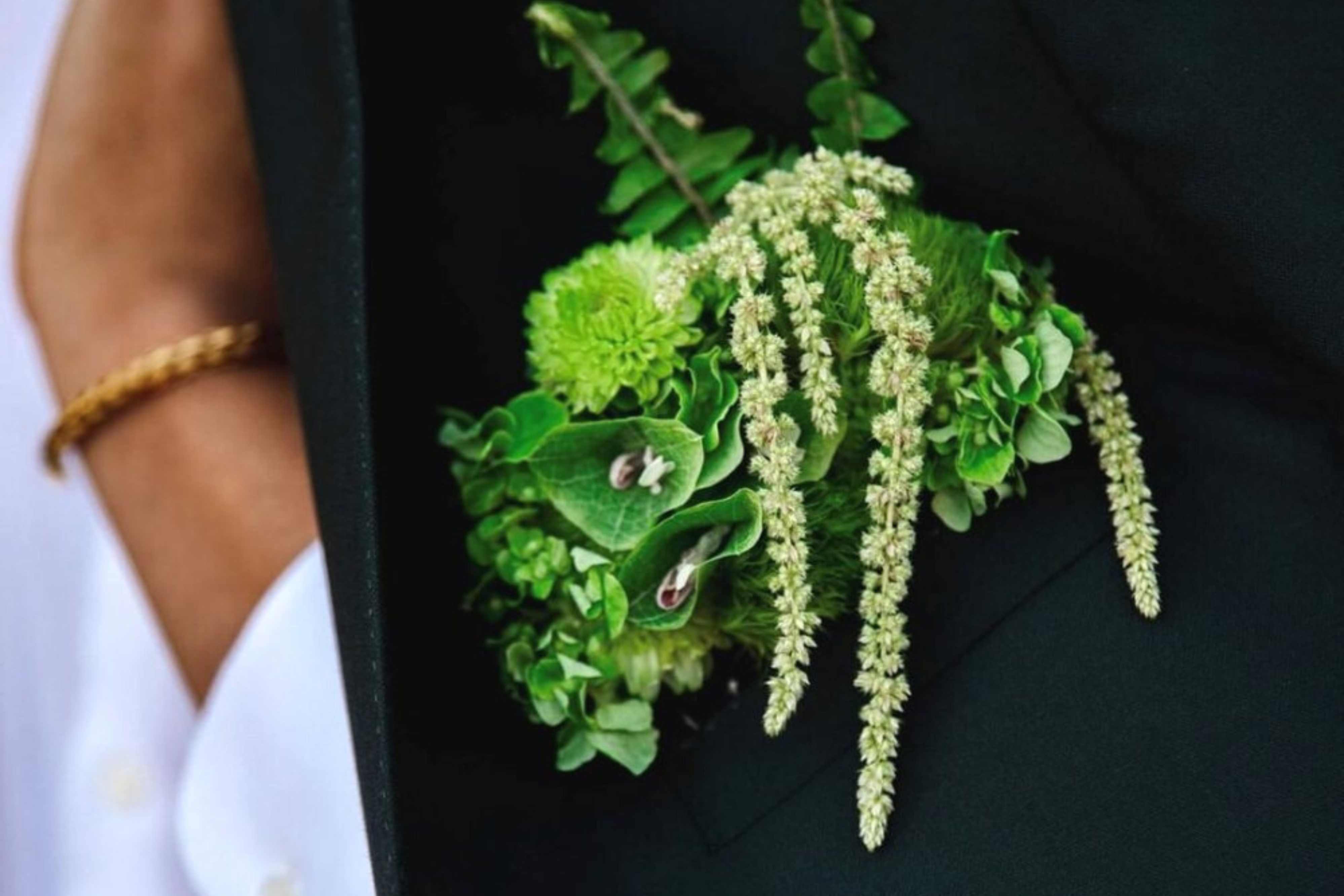 ©️ alextelsondesigns.com